Hopelessly entangled love affairs, savage wit and jousting egos combine to create a fascinating, funny, and haunting evening of theatre based upon historical fact. In the fateful summer of 1816, Lord Byron, Percy Shelley, Mary Wollstonecraft and their companions flee England escaping scandal. Shuttered in Byron's villa on the shores of Lake Geneva, they turn to the supernatural as Byron challenges them to each write a ghost story - a competition that will not only spawn Mary Shelley's Frankenstein but also shape the destinies of these extraordinary individuals whose lives defined an age.
Cast: 3 Men, 2 Women. Unit Set
 You must have
flashplayer
to see this video clip
Click here to listen to an interview with Charles Morey, Director Geoffrey Sherman, and the cast of Pioneer Theatre Company's 2009 Production of The Yellow Leaf on KUER's RadioWest with Doug Fabrizio.
Click here to see a news story on The Yellow Leaf by KSL Channel 5 TV in SLC, UT.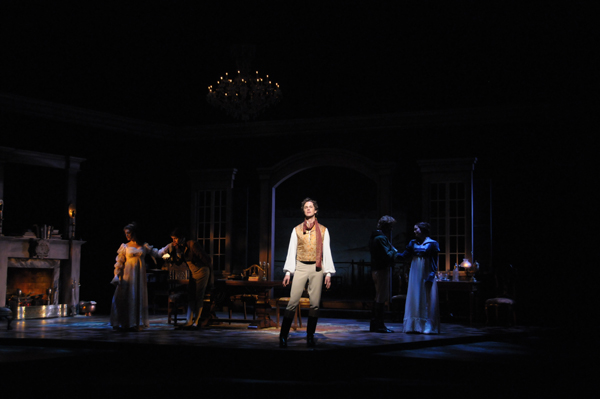 Pioneer Theatre Company 2009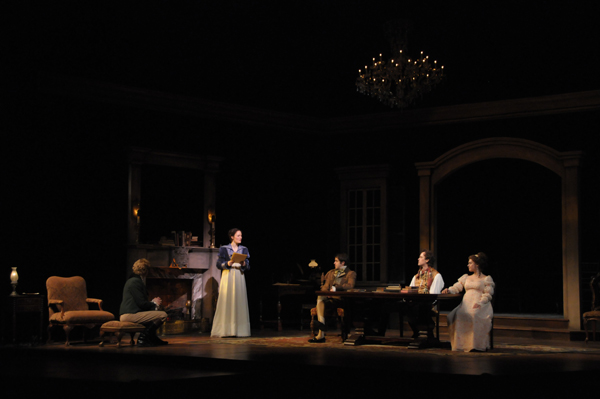 Pioneer Theatre Company 2009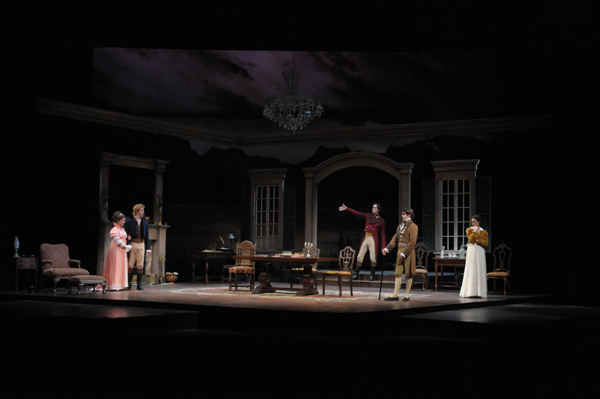 Pioneer Theatre Company 2009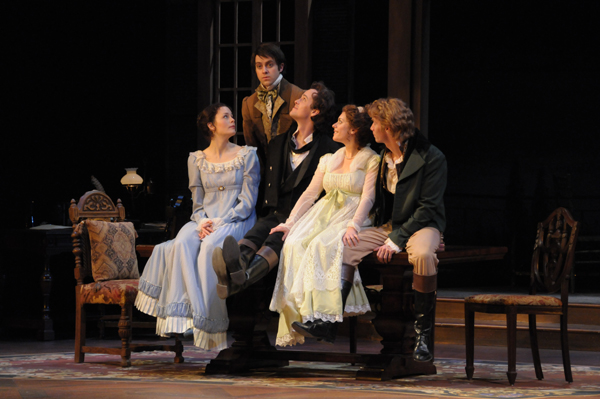 Pioneer Theatre Company 2009 
---
•  The Yellow Leaf Production History