In 1895 Paris, Alexandre Dumas interrupts a rehearsal of Verdi's "La Traviata." Once recognized, he is allowed to remain and as the rehearsal continues, Dumas remembers the actual events of a half century previous that inspired his famous novel "La Dame aux Camelias," his play of the same title, and Verdi's opera. Dumas is confronted with the conflict between the reality of actual events and the varying levels of fiction and artifice created out of that reality. A play with music, requiring two singers capable of singing Alfredo and Violetta in "La Traviata" and six actors.
Cast: 5 Men, 3 Women. Unit Set.

 Score available. Solo piano.
"SLAMMY" Award - Best New Play in Utah, 2004
Deseret News, Best Productions of 2004
Finalist, O'Neill Playwright's Conference - 2003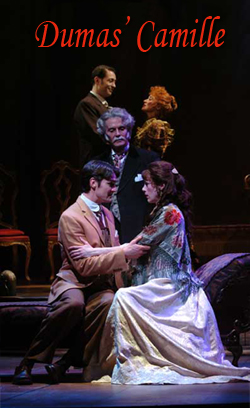 Pioneer Theatre Company 2004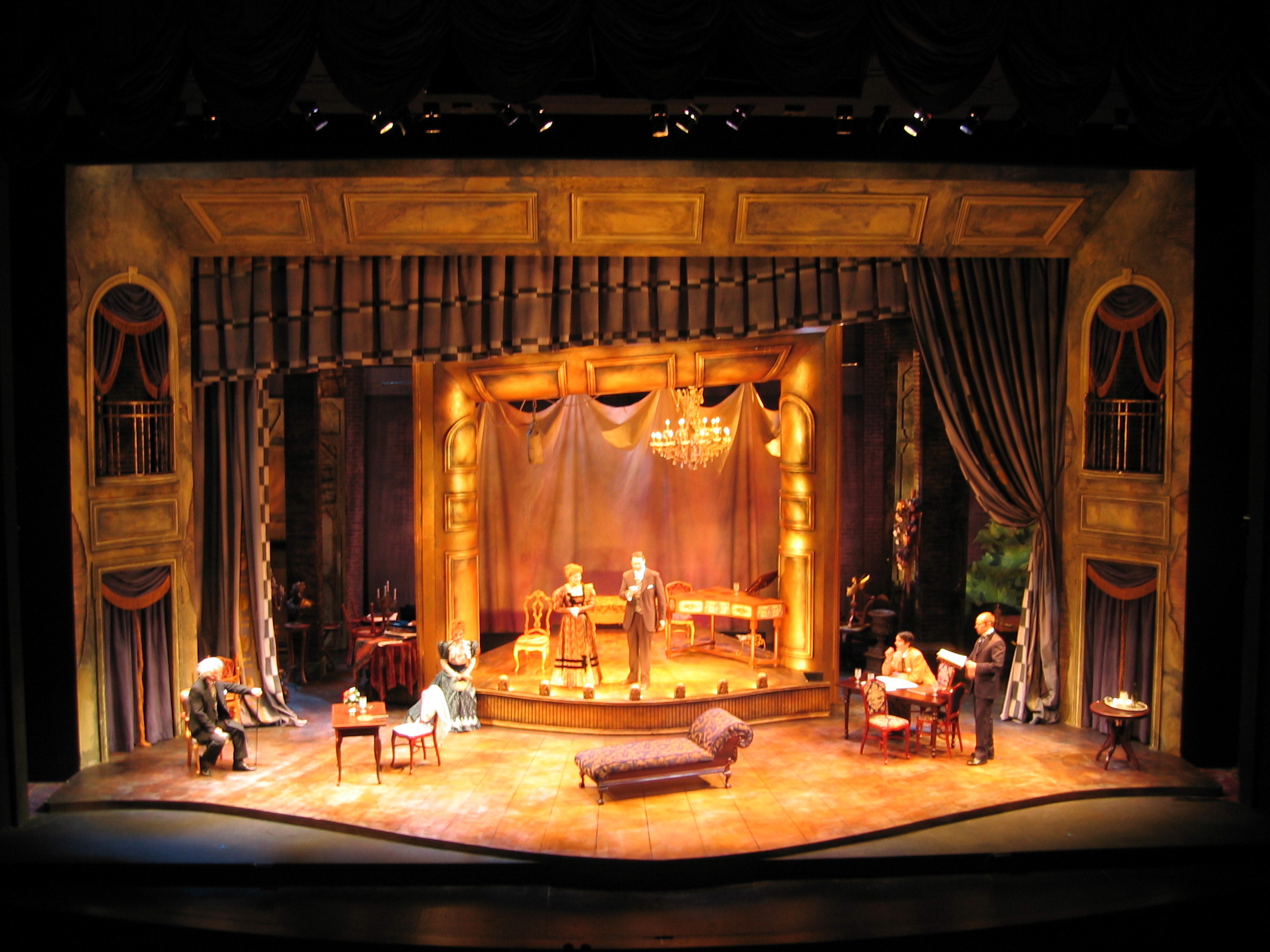 Pioneer Theatre Company 2004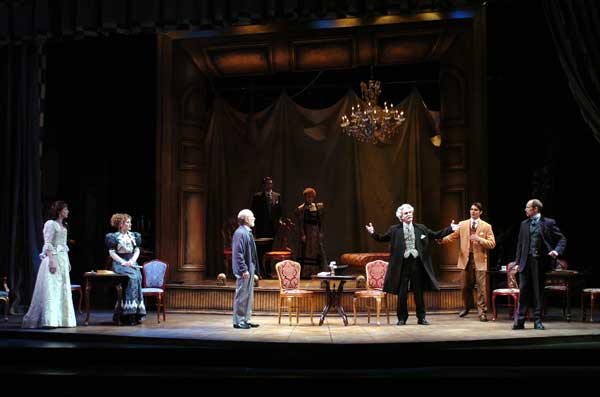 Pioneer Theatre Company 2004
---
•  Dumas' Camille Production History