---
RECENT, CURRENT, UPCOMING PRODUCTIONS & NEWS
PROFESSIONAL:

FIGARO AT A NOISE WITHIN, PASADENA, CA in Repertory, March 1 - MAY 10, 2015





LINK TO PROMOTIONAL VIDEO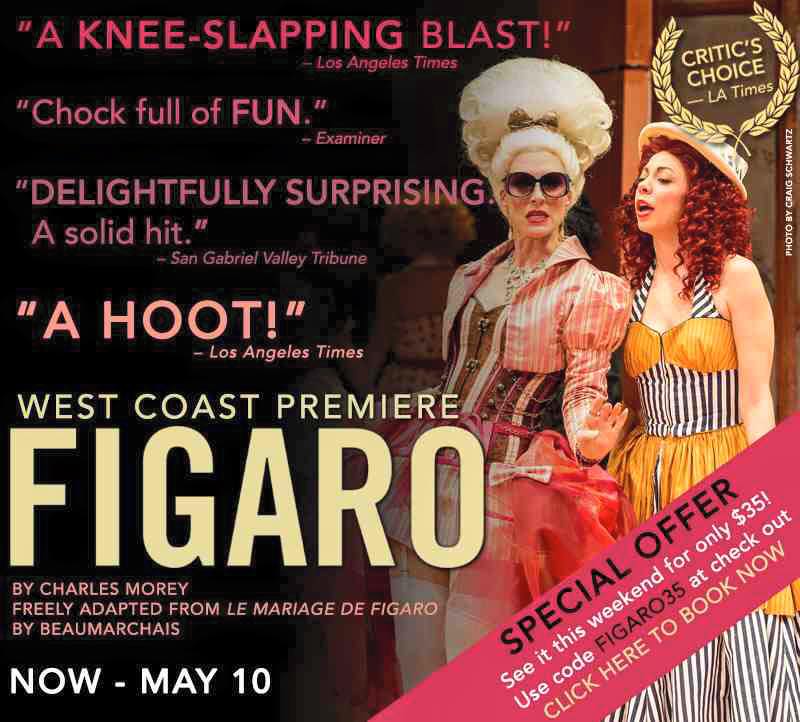 THE GRANITE STATE - Received its premiere at the Peterborough Players, July 23 - August 3, 2014.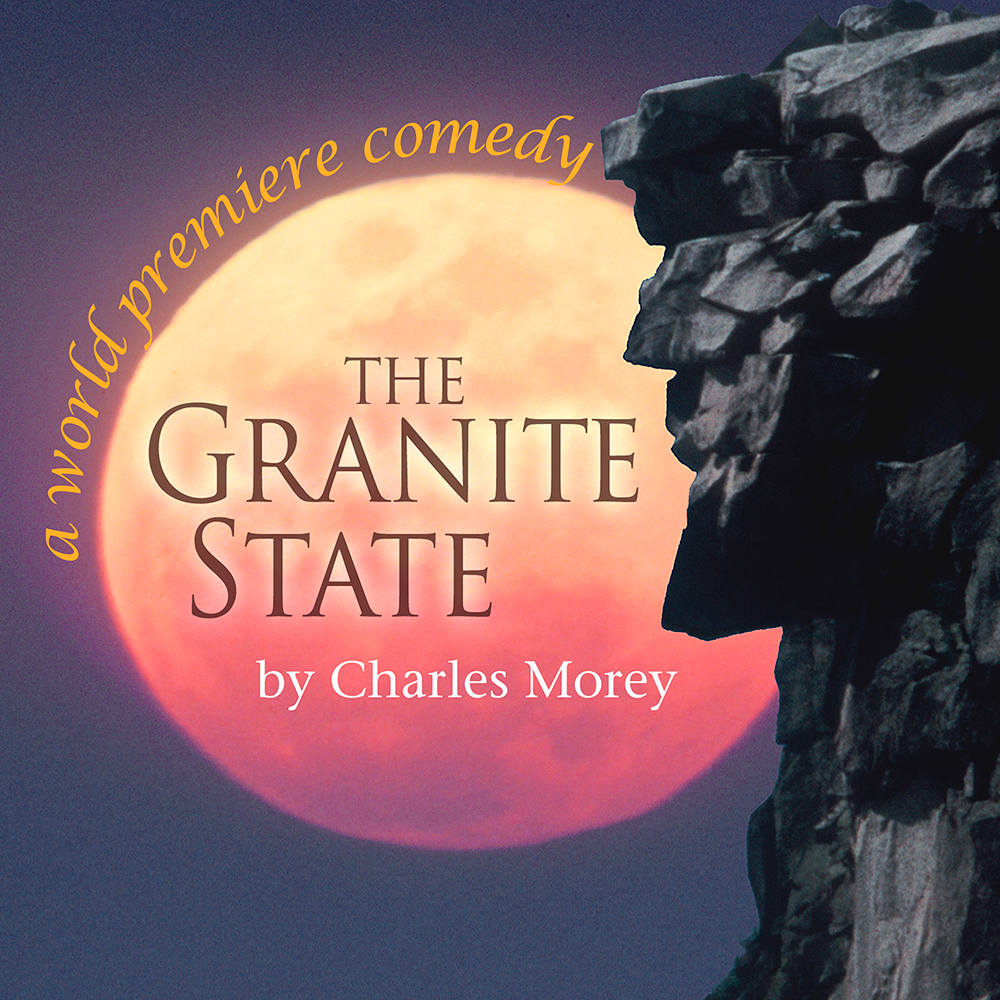 The Granite State is a smart and topical new comedy about aging, love, loss, literature, family - and blackmail. It is about both the responsibility of being an artist and the price one pays - not to mention the price one pays for being related to an artist. George is a famous novelist who has secluded himself in a New Hampshire farmhouse where he broods upon the death of his third wife and his fears of aging. When he unexpectedly wins a major literary prize with a serious cash award attached, his world collapses into chaos upon the arrival of his son and future daughter-in-law; his new girlfriend, a beautiful and smart Russian stripper with a passion for literature; and his two ex-wives, one, an actress, the other, once the model for the "iconic sixties feral-child hippie sex goddess" in George's first major novel, now a Texas Tea Party stalwart. The inevitable explosion of recriminations, ego, need, jealousy and greed is fueled by extreme weather, Russian food and plenty of vodka but ultimately resolved by a bundle of forgotten letters and a chainsaw. (One interior set, cast of 6, 4 women, 2 men.) Listed by The Boston Globe as one of six theatre events among "New England's Thirty-Five Can't Miss Arts Events of the Season."

PETERBOROUGH PLAYERS PROMOTIONAL VIDEO FOR THE GRANITE STATE

LINK TO PROMOTIONAL REHEARSAL VIDEO

INTERVIEW WITH KENNETH JONES ON "THE GRANITE STATE" - AND MORE
July 8th, 2014
Playwright and director Charles Morey talks about
The Granite State
, his Cowardesque new American comedy premiering July 23-Aug. 3 at Peterborough Players, his first and continuing artistic home, in southern New Hampshire. The play reflects the New England geography of the venerable summer stock troupe, but it also draws on the playwright's
continue reading→

BRAM STOKER'S DRACULA - L.A. Theatreworks announces 2015-2016 National Tour under the auspices of Baylin Artists Management

BRAM STOKER'S DRACULA - TOURING 15-16
Bram Stoker's novel of 1897, Dracula, was published with little popular fanfare. Critics, however, praised the author and put Stoker in the category of Mary Shelley and Edgar Allan Poe. But audiences didn't flock to the tale of this otherworldly being that feeds off others to preserve eternal life, until the early-mid 1900s when film versions generated enormous press for the title. Invasion stories, during the height of British colonialism, were made popular by Rudyard Kipling, Arthur Conan Doyle and others, but Stoker's Dracula was like nothing the world had seen. This gothic horror is a classic for all time and has spawned hundreds of spin-offs in popular culture from Twilight to True Blood.

In Charles Morey's acclaimed adaptation, Count Dracula slips quietly into Victorian London with a cargo of his native Transylvanian soil, necessary for rest between his victims. The city seems helpless against his frightful power, and only one man, the smart and resourceful Dr. Van Helsing, can stop the carnage. But to do this, he must uncover the vampire's lair and pierce Dracula's heart with a wooden stake- setting up an epic confrontation of good vs evil. Over the years, the story of Dracula has been used as commentary in modern studies of psychology, women's issues, and colonialism, while never losing its place as one of the greatest horror stories ever told.




Link to preview of L.A. Theatreworks Live Radio Play version of "Dracula"


LAUGHING STOCK

-

Currently in ts third season in the repertory of Arcadia Theatre in Moscow under the title "Balagan" translated into Russian by Olga Varshaver and Tatiana Tulchinsky, playing at the Bulgakov Museum Theatre
in Moscow
. Another production of "Balagan" opened March 27, 2014 and continues in the repertory of Variant Drama Theatre in Pervouralsk, Russia. Link to video clip from "Balagan" at Arcadia Theatre. Link to ARCADIA THEATRE web-site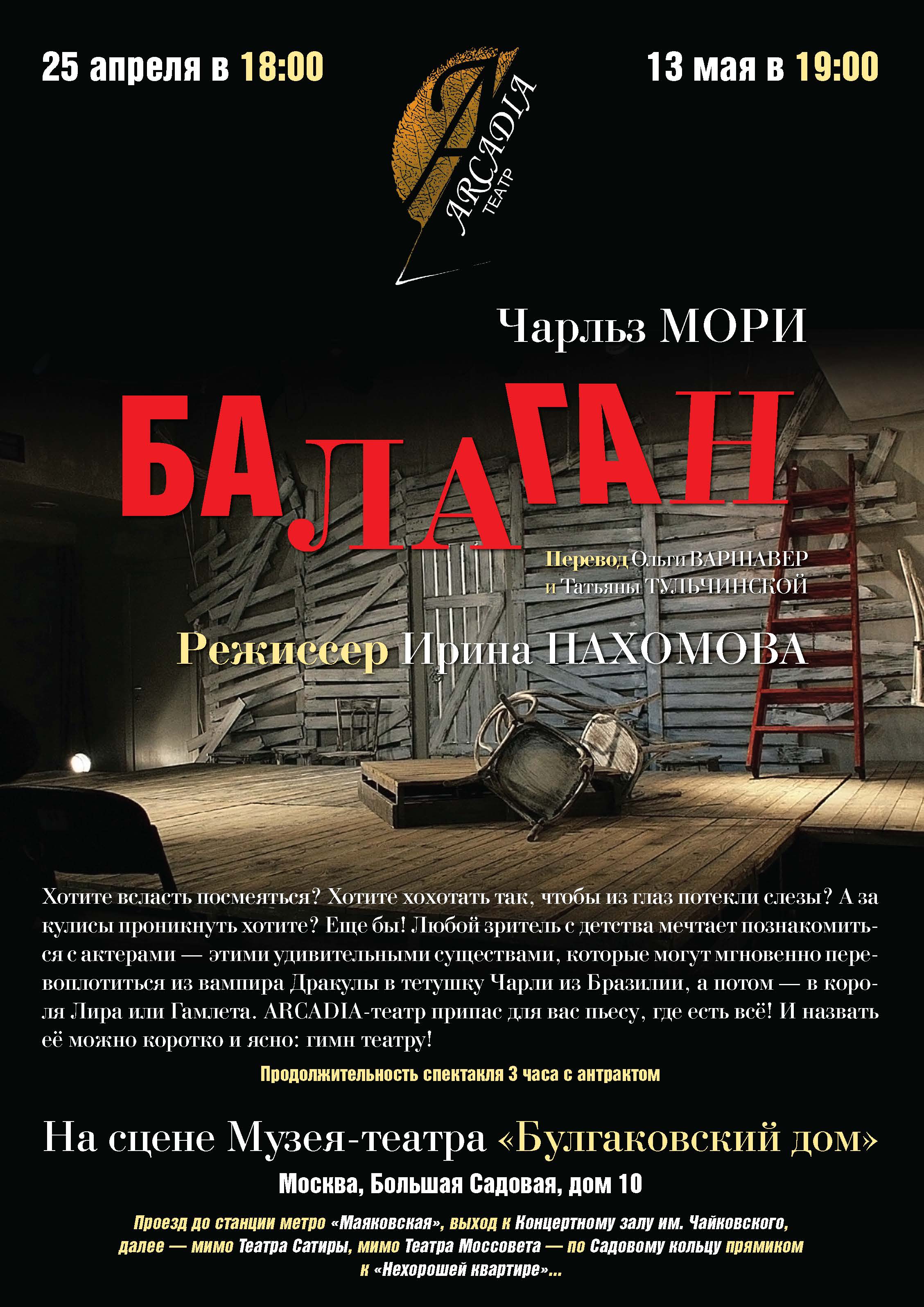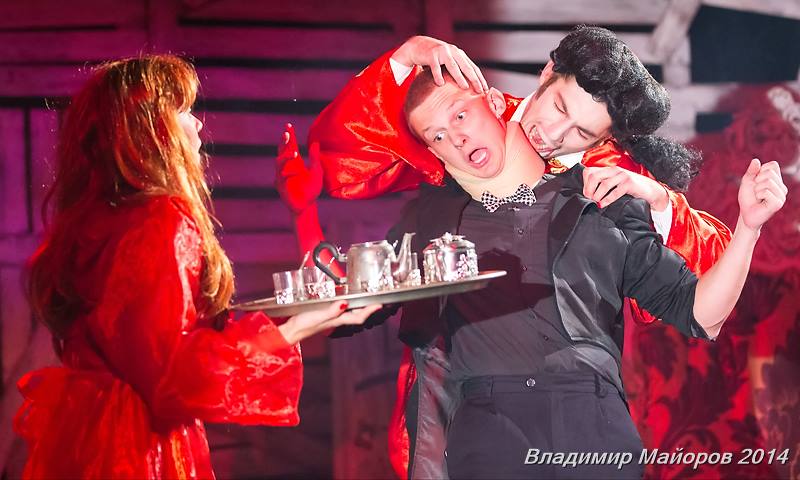 RECENT AWARDS:





THE GRANITE STATE -

Peterborough Players, Peterborough NH, July 23 - August3, 2014, Nominated for 6 NH Theatre Association Awards including BEST ORIGINAL PLAY.


LAUGHING STOCK -
Peterborough Players, Peterborough, NH August 7 - 18, 2013. Winner of 6 2013 NH Theatre Association Awards including Best Production and Best Director.
THE SALAMANDER'S TALE - (As yet unproduced) was a finalist for the 2014-2015 WOODWARD / NEWMAN DRAMA AWARD administered by the Bloomington Playwrights Project. THE SALAMANDER'S TALE is based on a true story of fraud, forgery, murder and the Mormon Church.

AMATEUR PRODUCTIONS
: